You can do a bulk installation of Explain Everything Whiteboard through the Google Admin Console. Once licenses are deployed they can be activated in the Explain Everything Drive.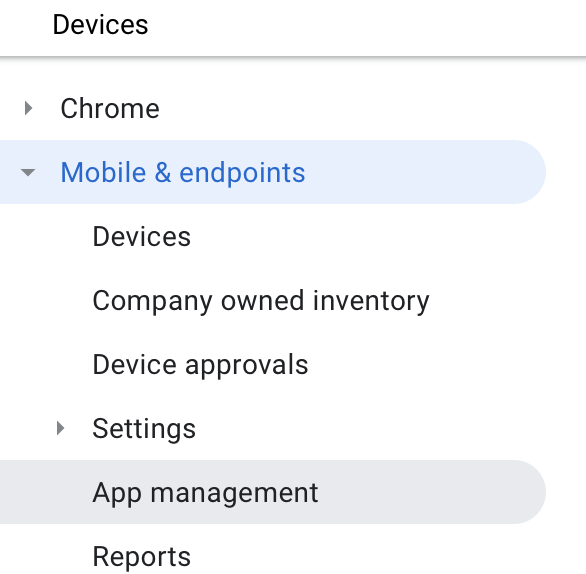 Choose Manage apps for Android devices.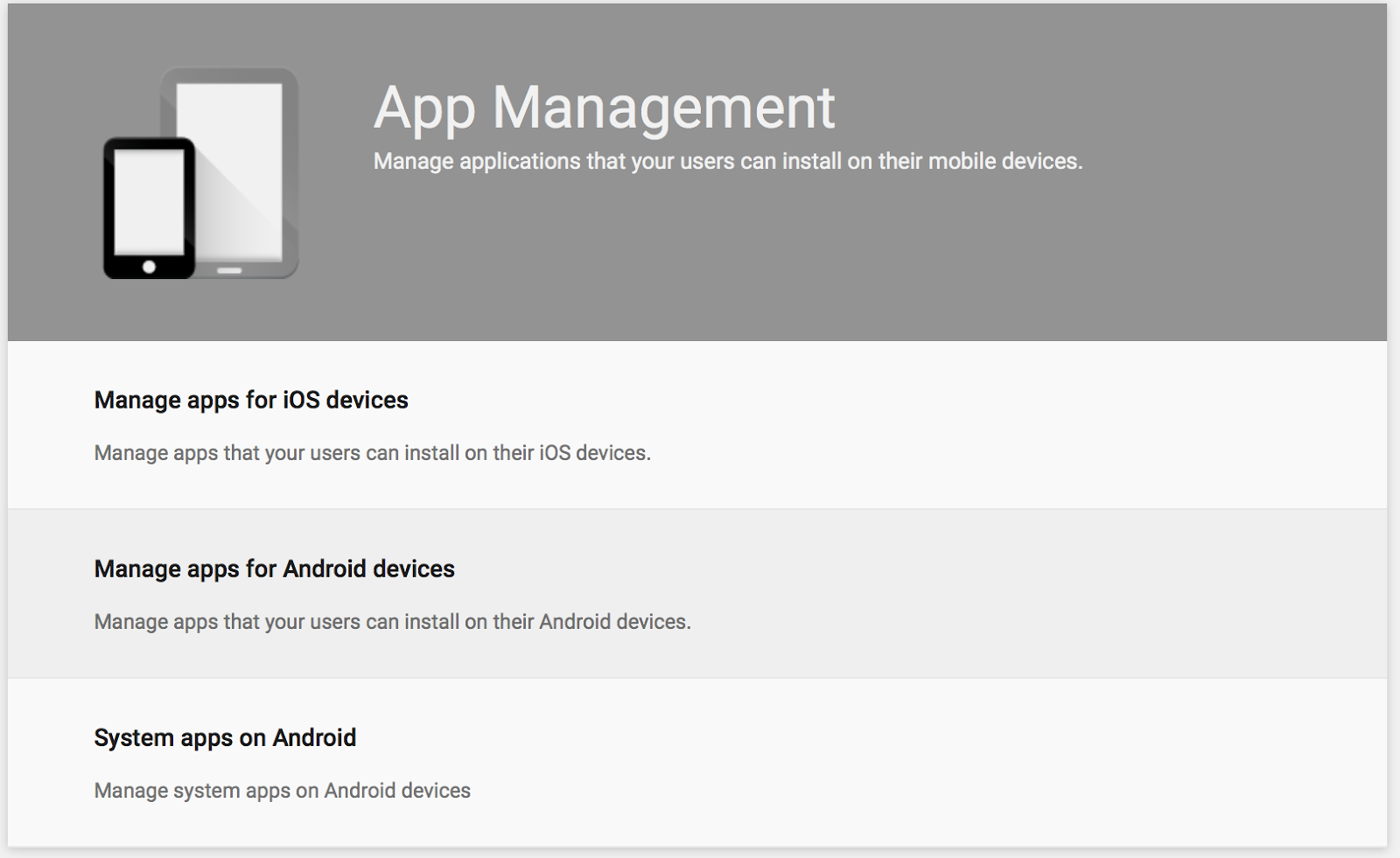 Select the Manage Whitelisted Apps button.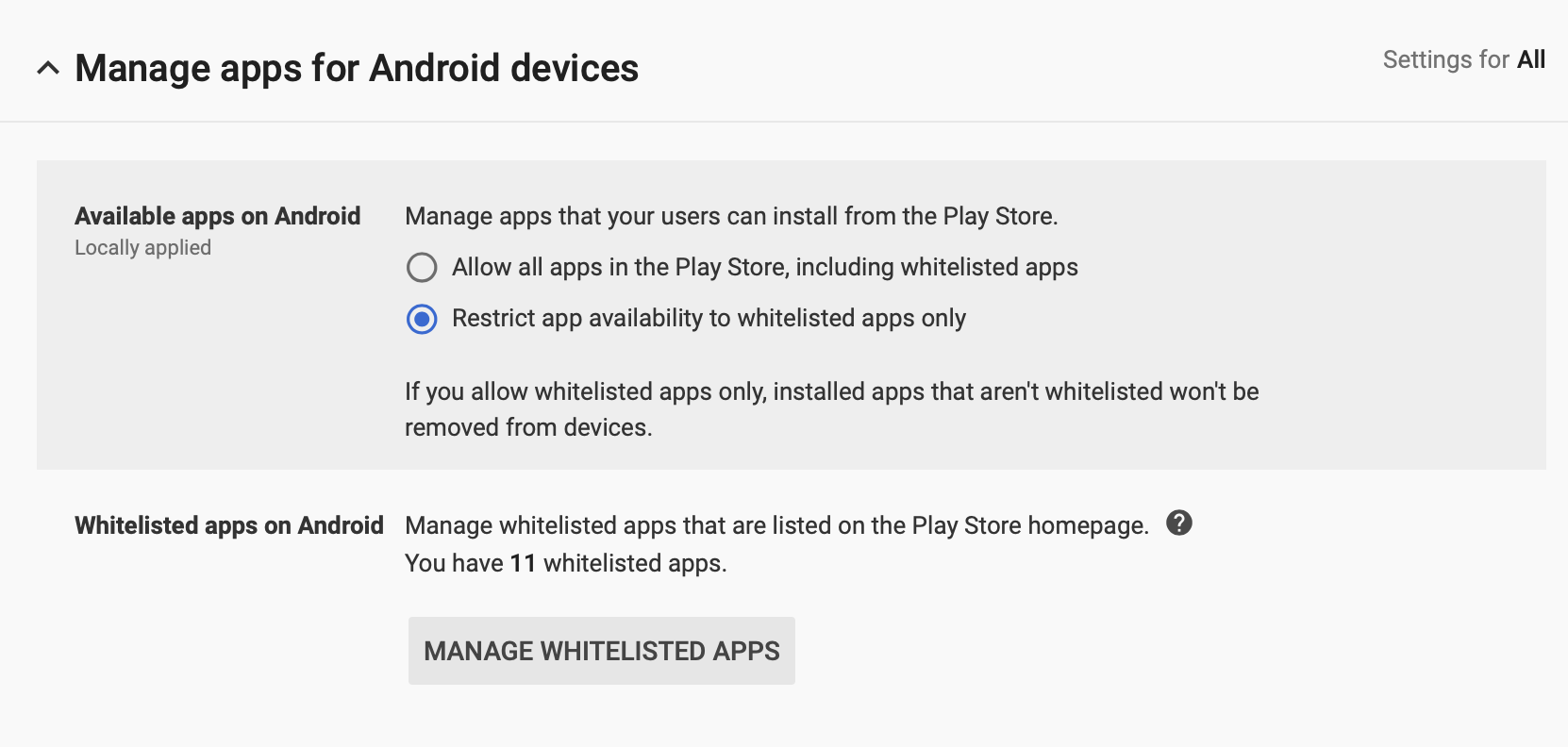 Select the plus button in the bottom right.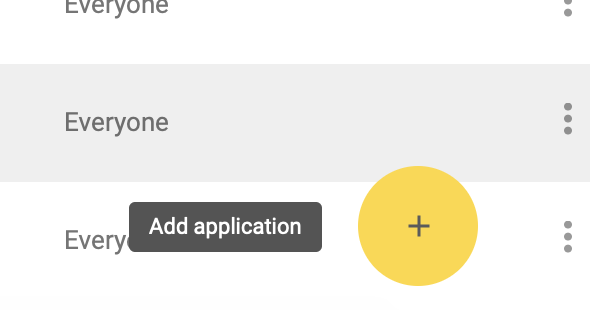 Search for the "Explain Everything Whiteboard" and select Approve.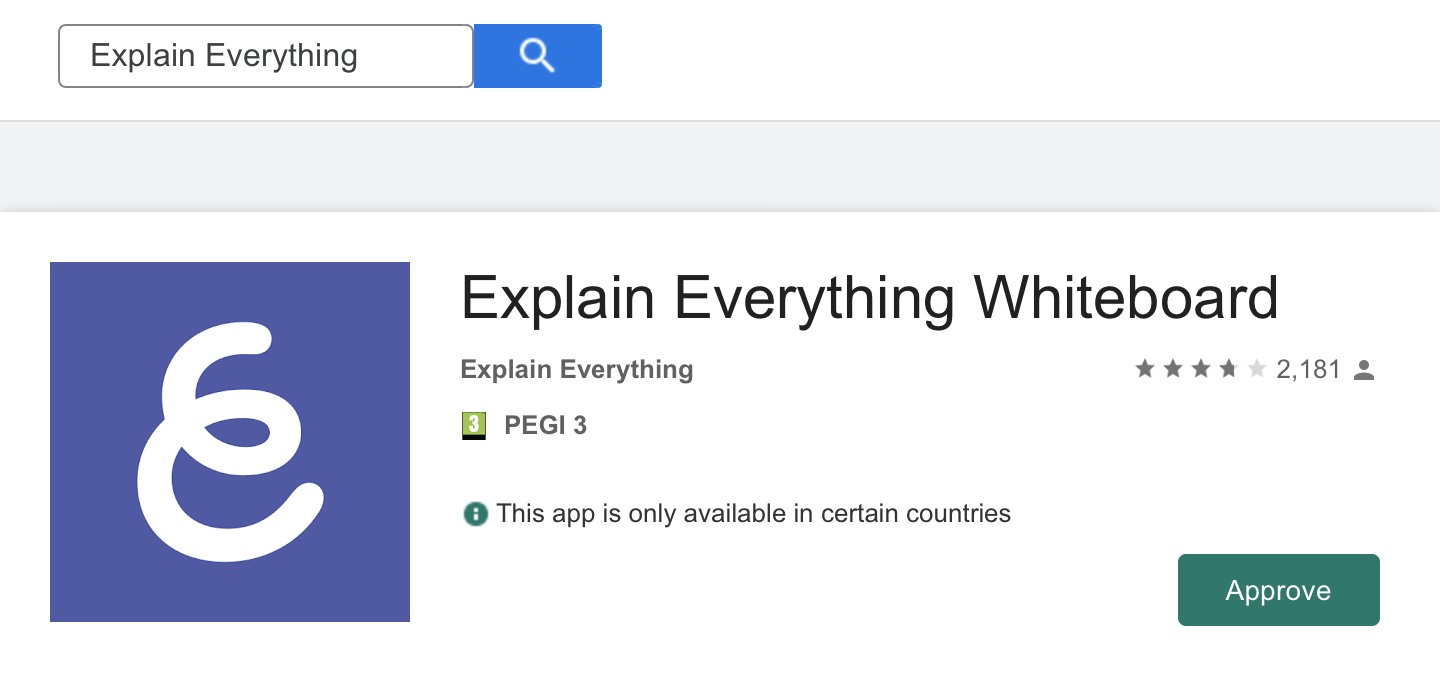 Go back to the app list, select the Explain Everything Whiteboard row to enter the app details.

Select three dots. Choose Edit configuration.

Set the configuration options and s

elect Update.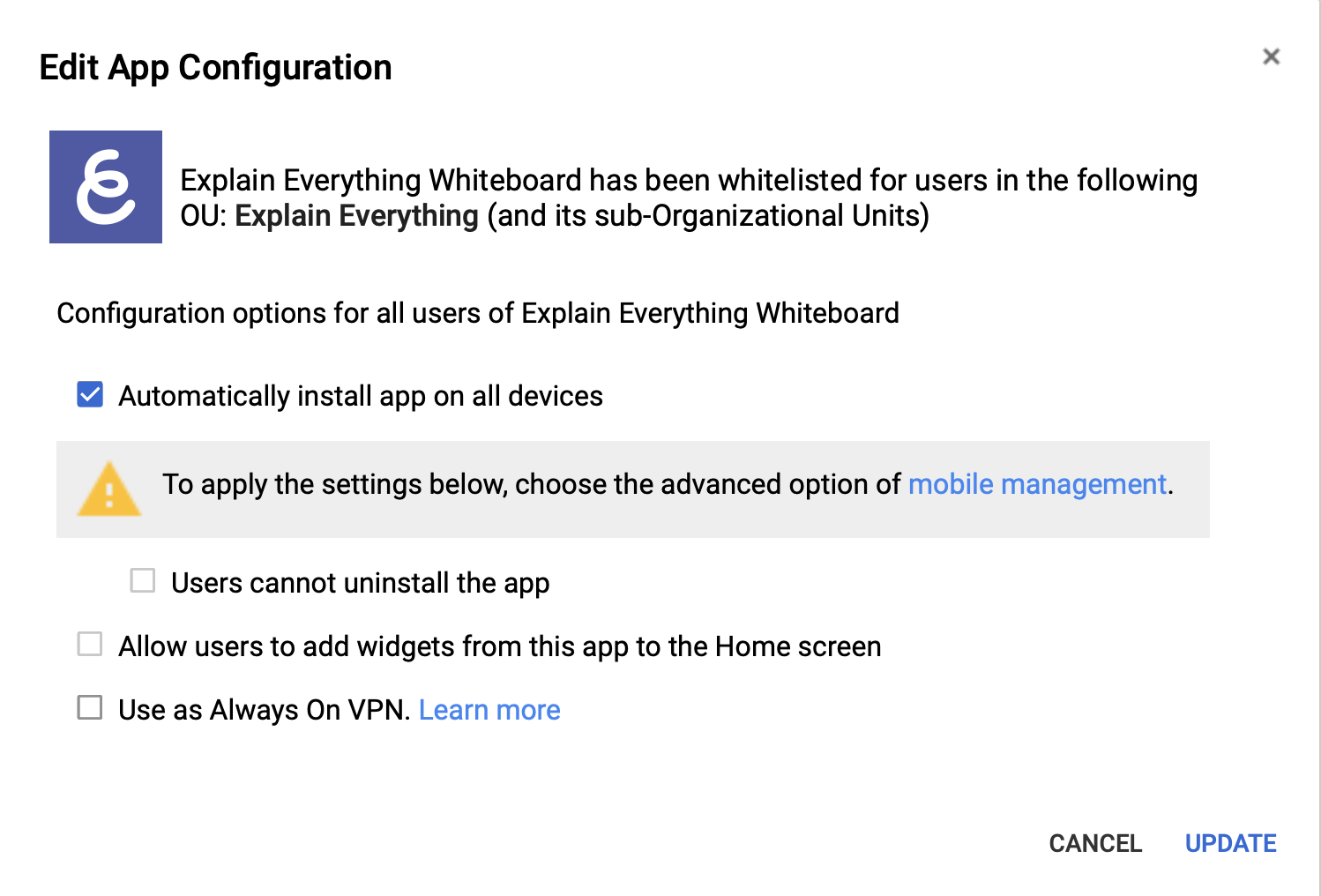 Learn how to install Explain Everything for a Group on a Chromebook or iPad.