Did you use Explain Everything during a meeting for taking sketchnotes? It's no wonder, as visuals are much easier to remember than lines of text! Now, take a look at how easy it is to send a video summary to other participants in the form of meeting notes:
Note: Before you begin, make sure your microphone is not muted before recording. Don't let all that work go to waste!
Step 1. Press Record and provide your overview of the topics discussed and conclusions reached during the meeting. From this moment on, all of your comments, object manipulations and annotations will be recorded. Alternately, you can add your camera view as a video object for a more personal touch! When you're done, tap Stop . If you don't quite like what you've created, you can also change or improve your recording.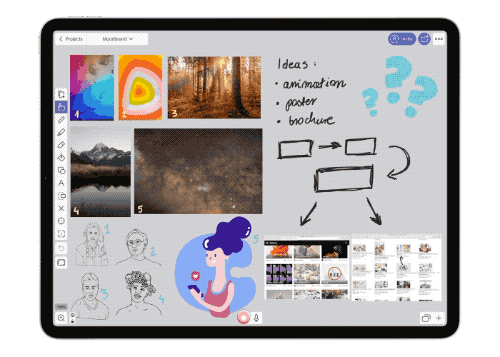 Step 2. Create a web video link to share. Tap the Share icon and then Create Web Video Link . The link is created almost automatically. Don't close the window yet!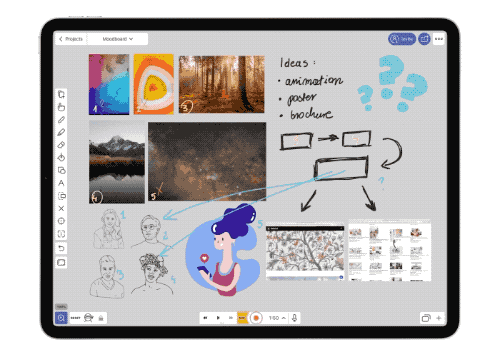 Step 3. Time to share! So select Share and then the channel you wish to use, be it email or any other communicator installed on your device. And done!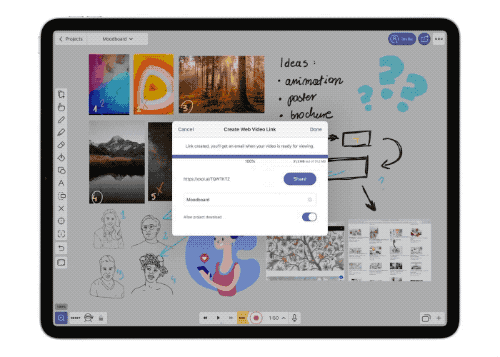 Yes, it's really that simple, so take your meeting notes to the next level today!