Explain Everything is a software perfect for creating a variety of visual content. You can also easily integrate it with a variety of Learning Management Systems.
An alternative way of managing content and divvying it up it within a bigger Group is to simply share folders.
Note Please remember to sign in to your Drive account first.
Step 1 — Enable your folder for sharing
Open the Folder Menu by clicking the Menu icon.
Select Edit.
Select Shared.
Finish by clicking Update.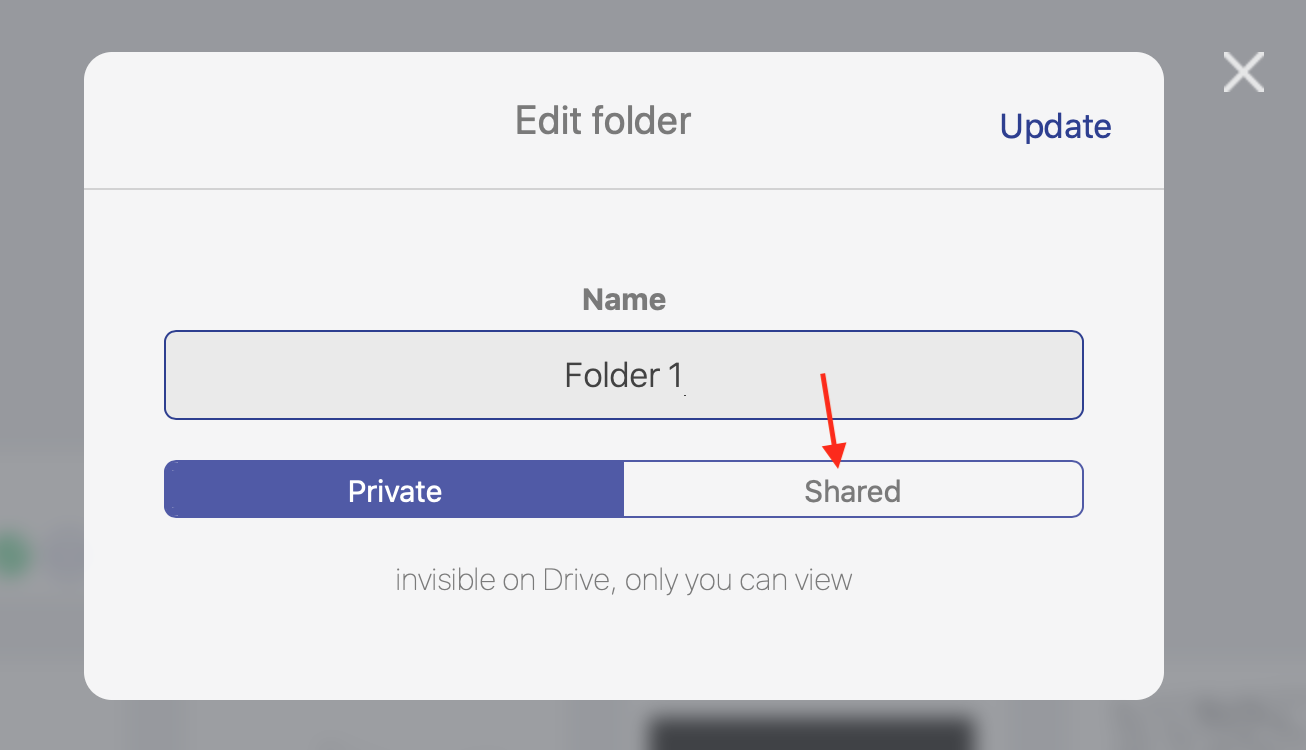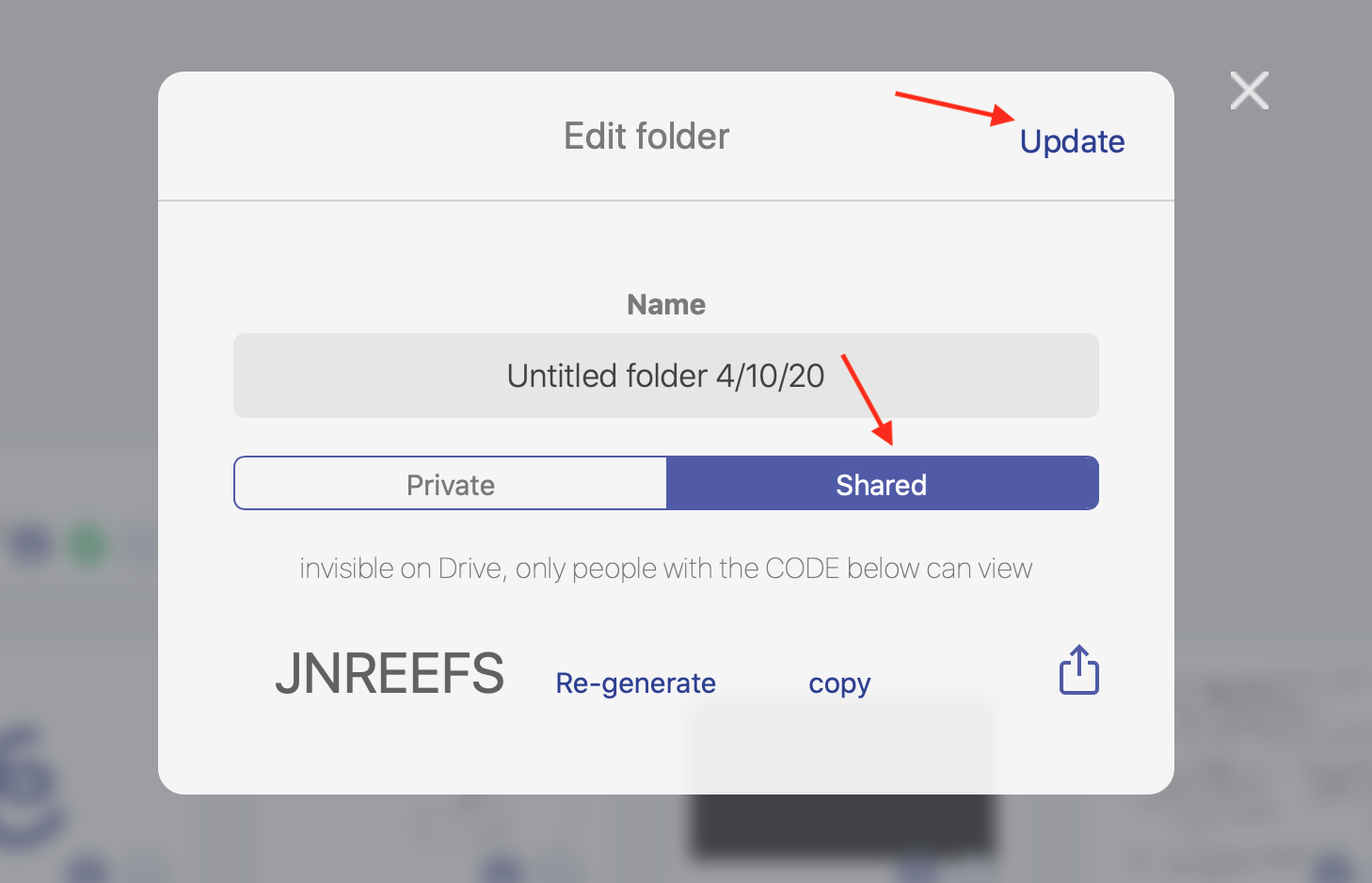 Step 2 — Share the CODE or link
To share a CODE simply press "copy" and send it to a person or group of people you'd like to give access to the folder.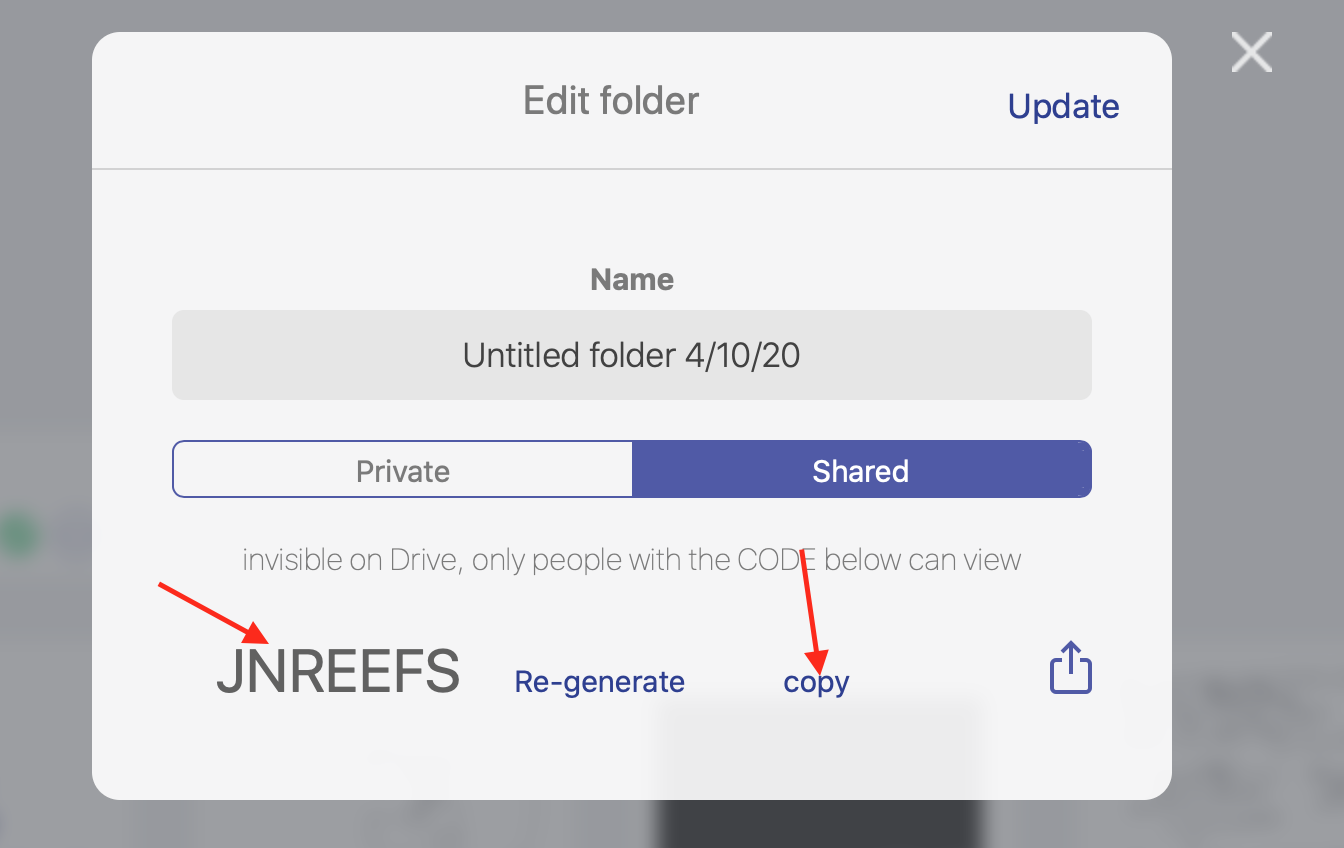 To share a link, select the Share icon. The link will appear below. To share it, select it and copy it using the CTRL+C shortcut or by choosing this option from the menu.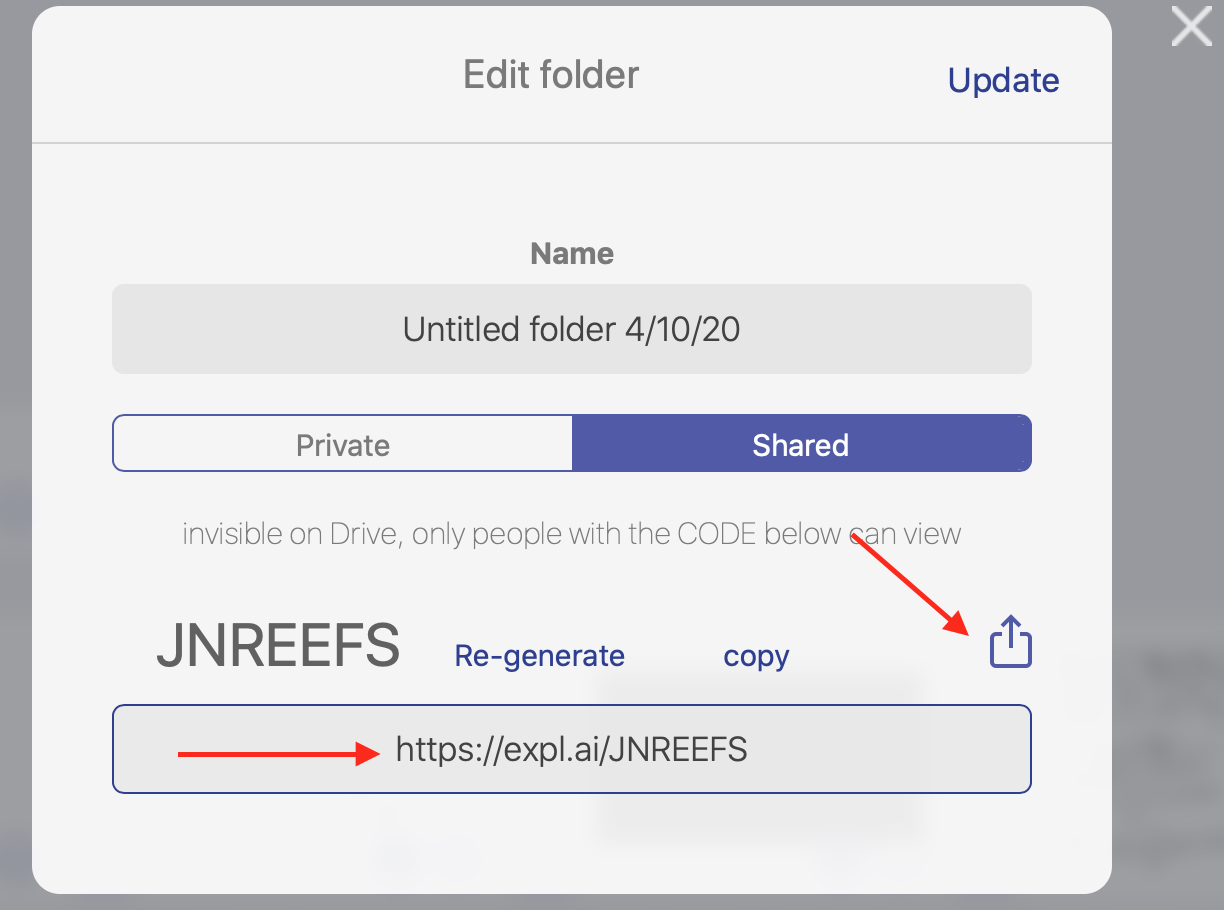 Step 3 — Wait for your invitation to be accepted
Once the folder CODE or link is used, the recipient needs to accept to join. The folder will become visible in the My Drive section of the project library.