Explain Everything offers two modes of displaying its screen to external monitors / projectors / TVs or Airplay devices such as Apple TV or the Reflector app (https://www.airsquirrels.com/reflector):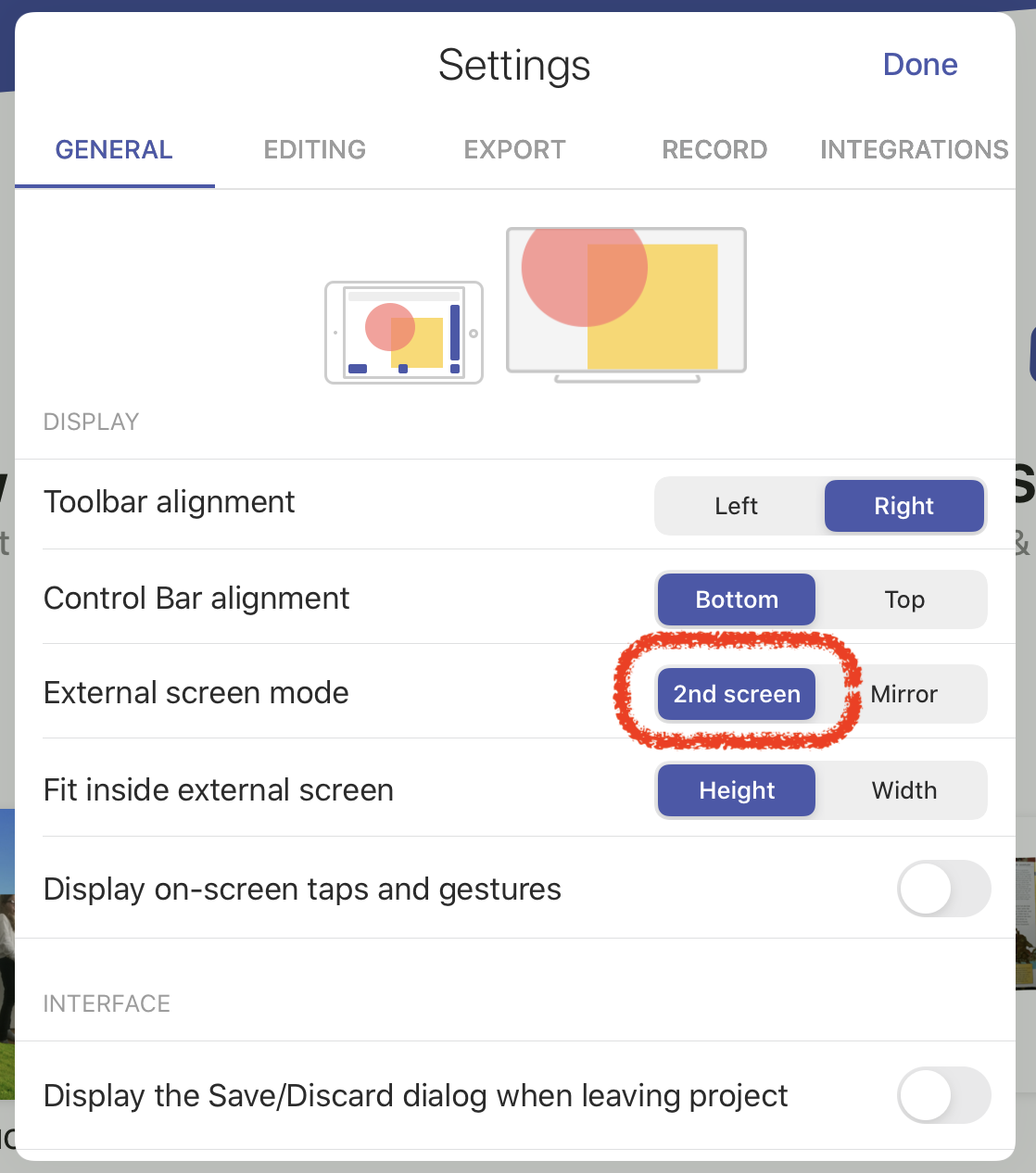 By default, the external screen or Airplay device will "mirror" the screen of your iPad, so all the interface elements (toolbars and buttons) will be visible on the external device.
If you do not want to have the user interface elements of EE visible on your video, then please use the "second screen" option - then the whole screen of the iPad is sent over to the Airplay device without the tools - just the screen. On the iPad you still see the tools - of course - but the Airplay device or a monitor becomes a "second screen".
How do the options work?
1. Mirroring the screen.
2. Using the "Second screen" option.