This error means Explain Everything is unable to connect and use those devices. It's either getting blocked from doing so by the browser or the device might not be working properly. Here's what you can do:
Allow Explain Everything access those devices
Explain Everything might be blocked from accessing your microphone or camera. Please check permissions in your browser and allow Explain Everything to access those devices. Changing permission settings works differently depending on your browser. Here are the articles explaining how to change these settings:
Note: If you don't see the change after applying new permissions, try reloading the page.
Clear site data if using Chrome, Opera or Edge browser
Clearing site data might also help in some cases.
1. Select the padlock icon in a website address bar.
2. Open Site settings.
3. Select Clear data and confirm the choice.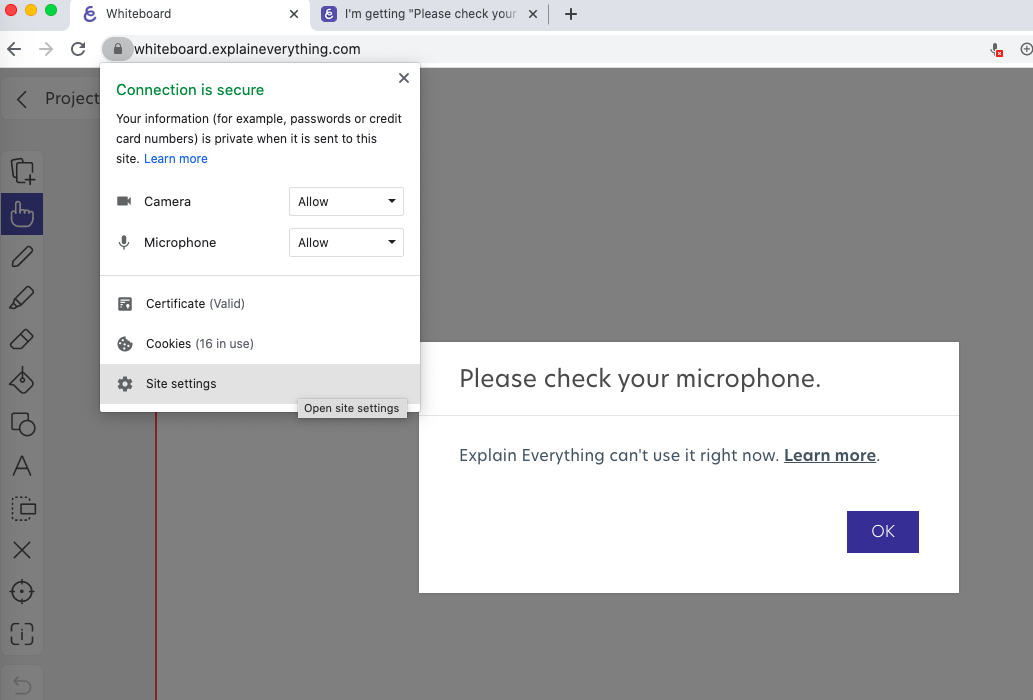 Check if the device is connected and working properly
In other cases please make sure your microphone and camera are properly connected to your device. If this doesn't help please try updating the drivers for those devices or contact your device's manufacturer.